Waahi
The Smart and Powerful Geospatial Solution
Waahi is a ready-to-use extensible web-based GIS Solution based on the Esri Web AppBuilder framework. With rich design and themes, pre-configured processes and workflows, Waahi is an intuitive platform for accessing and visualising data, and sharing geospatial information.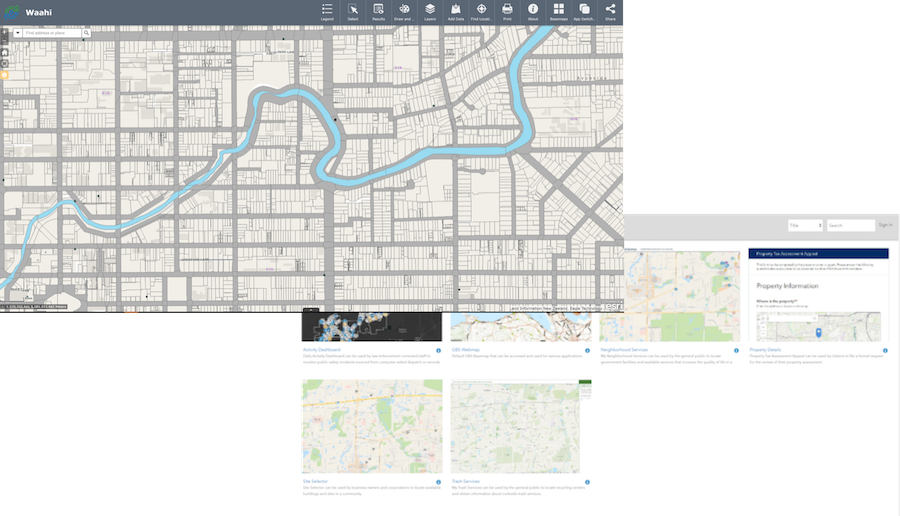 The Waahi Solution
Access your Portal for ArcGIS or ArcGIS Online content through the custom Gallery application. Use the Viewer that is built on Esri Web AppBuilder, integrated with your organisation's Portal for ArcGIS or ArcGIS Online organisation settings and has configurable Esri widgets and Waahi custom widgets ready to go.
Add in the ability to create integration points between your Viewer and enterprise system, and the ability to generate property reports directly from the Viewer, and you'll be working smarter and more efficiently before you know it.
Contact Us to get Started
Want to find out more, request a demo or book a consult to learn more about Waahi?